This is the most unique and exciting opportunity for you to raise $700* at an event that will be sure to please with 90,000+ pieces of LEGO® available to play with.
WHAT YOU NEED TO DO
---
Sell the tickets and collect the funds
Provide a suitable Venue.  Please consider that up to 200+ people will be present (up to 200 children with supervising adults).  Either a school hall or 3-4 cleared classrooms works well.
6+ volunteers on the day to help with set up and pack down, help keep areas tidy during the event and children are keeping LEGO® bricks in the zones, manage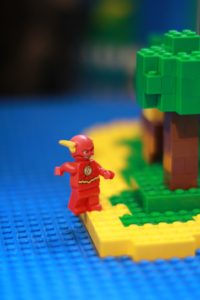 ticket taking/sales at the door as people enter, and to help manage the remote controlled vehicle
Provide 8-20 trestle tables
Provide 100+ chairs – this is for the parents to rest on and to manage where the LEGO® bricks are.
WHAT WE DO
---
Provide you with 200 tickets (space on back to fill in date, venue & time)
Provide a templates for advertising posters on request
We will promote your event on Facebook on request
All the LEGO® bricks needed for a super exciting 2 hour event in the form of;
Star Wars themed LEGO® bricks

Several boxes of genuine LEGO® bricks

DUPLO

DUPLO trains

Tree themed LEGO® bricks

Remote controlled vehicle

Mosaic Board

LEGO® related books

Sales table (5% of sales go to your group).
*$700 is based on selling 200 tickets at $5 each.