WHAT HAPPENS AT A PARTY WITH US?
---
Firstly, We come to you for your child's birthday party!!!
We will bring various LEGO® boxes with different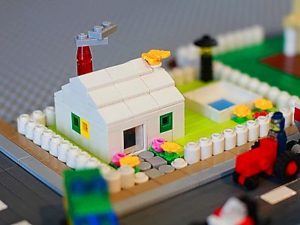 themes in them such as General Bricks, Star Wars, Tree themed, Friends, a wheel box and more.  (when you book just note if you would like anything specific).
We will entertain both children and adults, boys and girls with 3 exciting building games. 
We bring a small gift for the birthday girl/boy and everyone gets a certificate!
COST
---
PACKAGE 1:  $180 for up to 10 children. Includes small gift. 1.5 hours of entertainment
PACKAGE 2: $250 for up to 10 children.  Includes 10x 'Desgin your Own Figures' and a gift for the birthday boy/girl.  1.5 hours of entertainment.
$50 deposit required upon booking
---
Available Monday – Friday 9:00am-6:00pm.  Saturday 9am-6pm.
---
If you do not feel comfortable hosting the party at home many local Community Halls, Churches and Schools hire out space at great affordable rates.