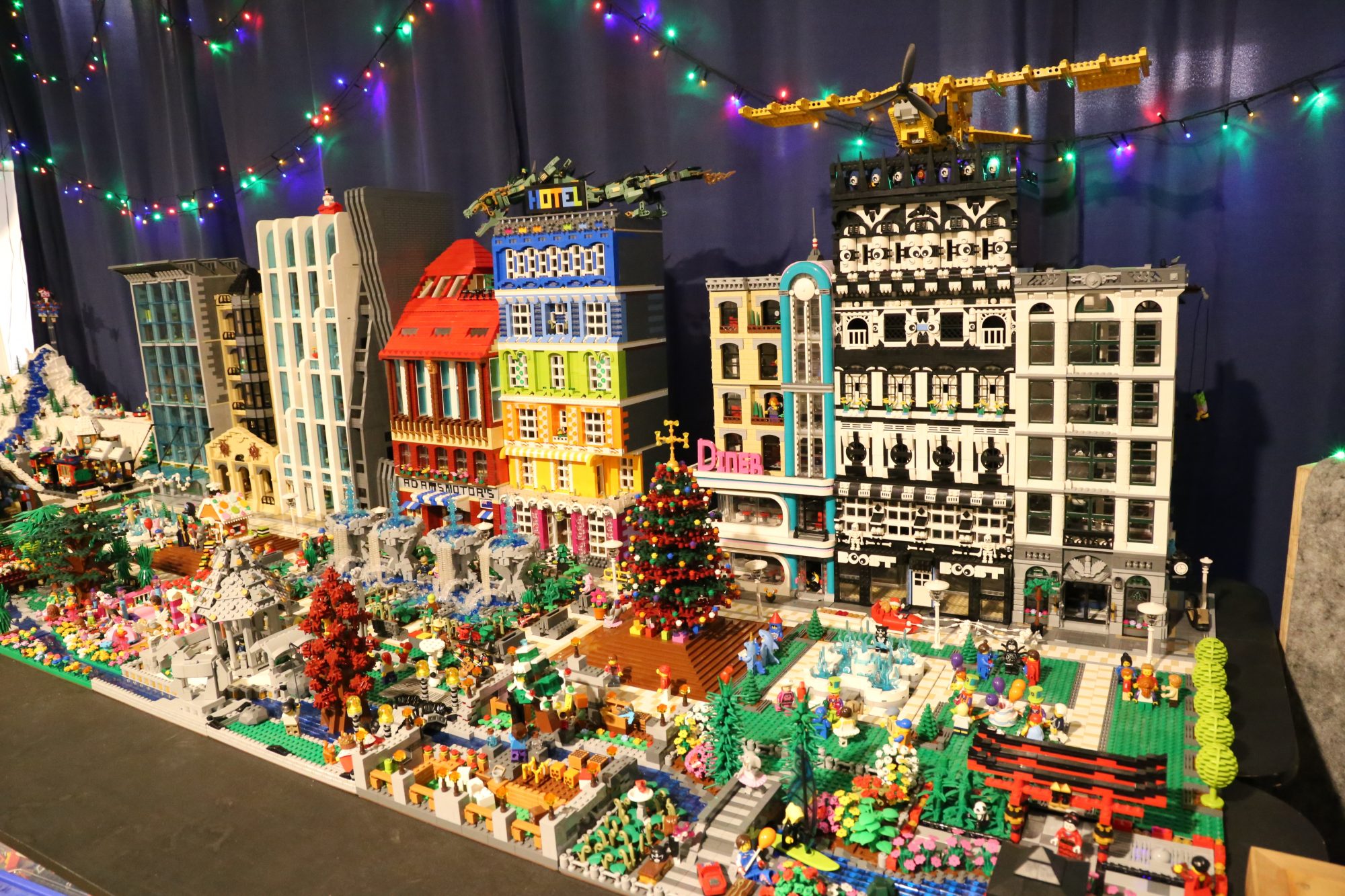 This is a street scene built for display at our annual Christmas Grotto in November 2018.
The scene is set to a backdrop of 5 storey high modular building. 2 of the buildings are modified LEGO released sets and the rest are designed from scratch by Jason and Rachel de Vries, Matthew Bennett, Adam van Houten, and Keith Robertson.
The waterfall was designed by Jason de Vries with the remaining of the scene designed and built by Rachel de Vries. A total of around 100 hours went into this build.