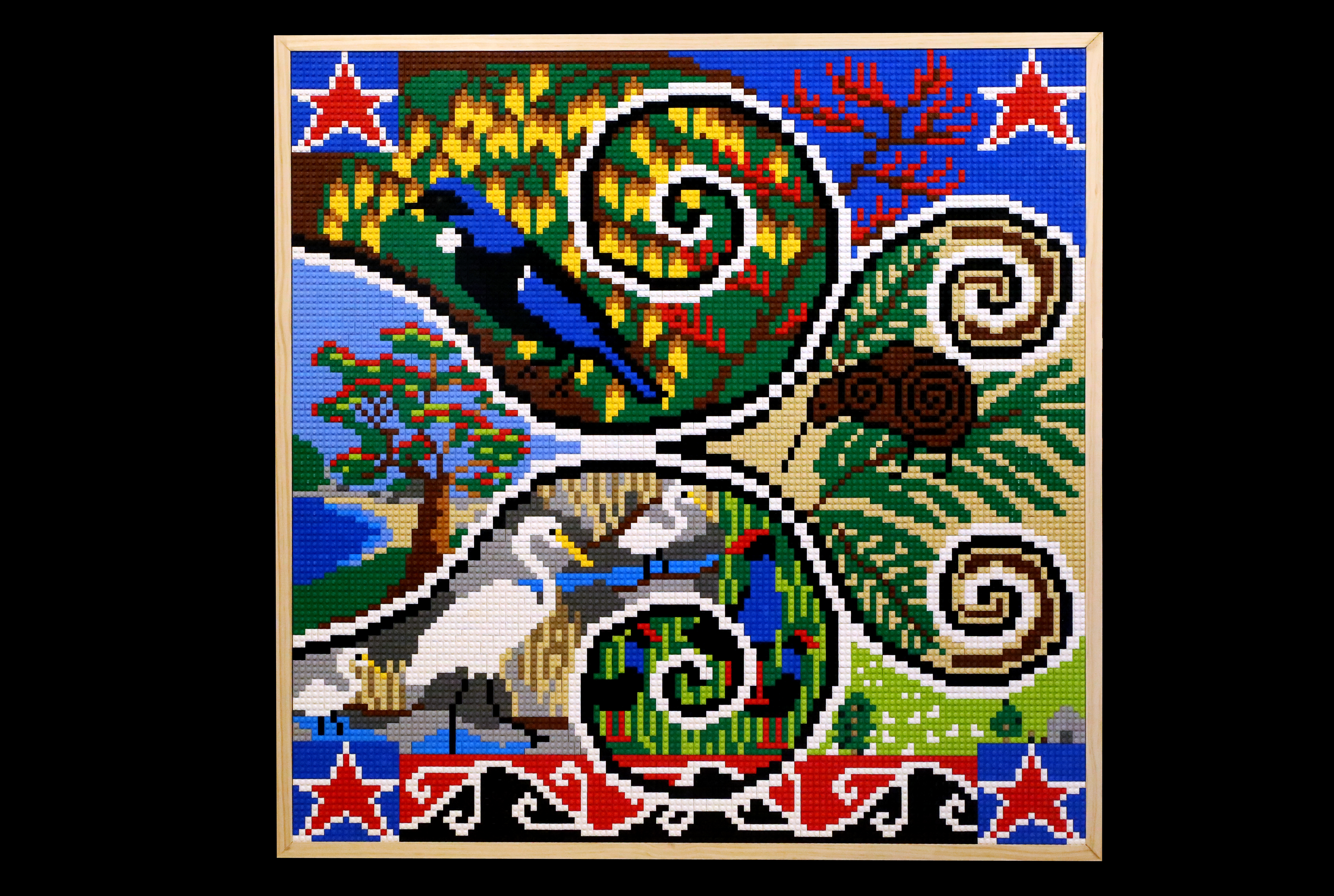 This mosaic uses mainly 1×2 bricks with some 1×1 bricks where needed. The build was designed as it was built all from the imagination of Rachel.
The build features some top iconic native animals and plants from NZ….Kiwi & Ferns, Tui with Kowhai & Flax, The Pohutukawa Tree with a beach backdrop, The White Heron in the wetlands with the Pukeko also in wetlands, and lastly the great farmlands of NZ with sheep, pines, the farmer and his dog.
The build measures 127cm x 127cm.